Prepare to enter the primordial woods and frozen wastes of the world and explore it's darkest corners.
There are things undescribed by science on the fringes, stomping through the forest, chittering in the shadows.
Join us in our quest. And Beware.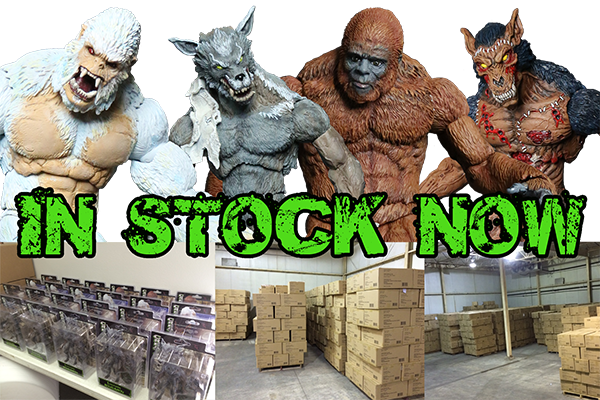 ---------------------------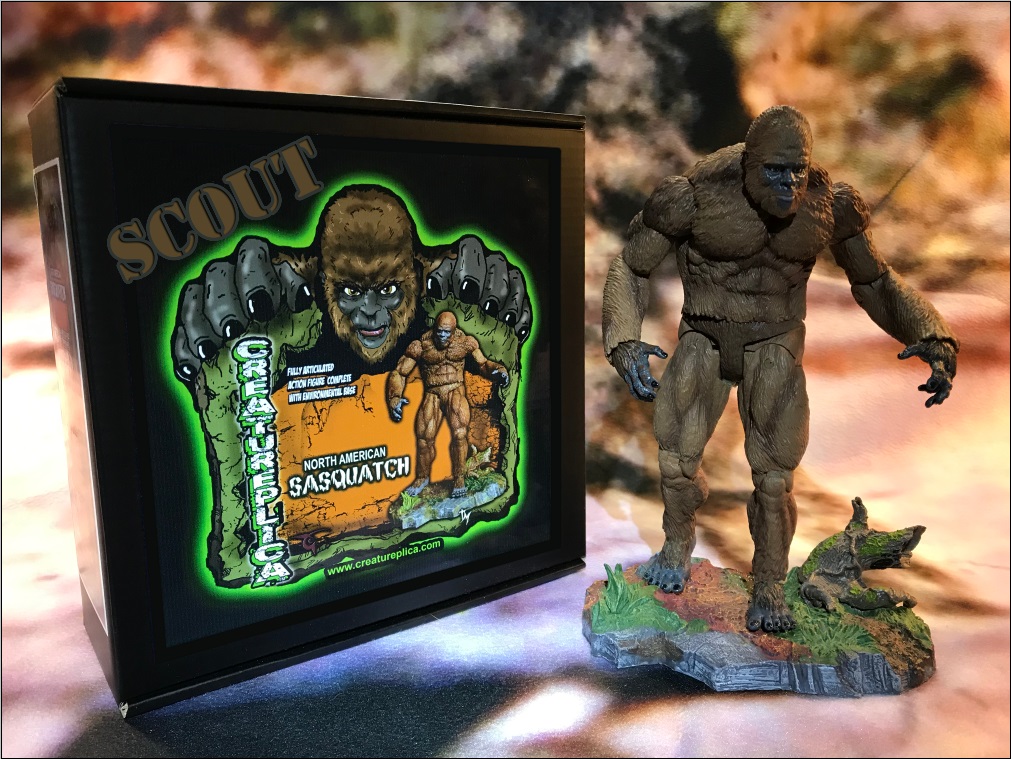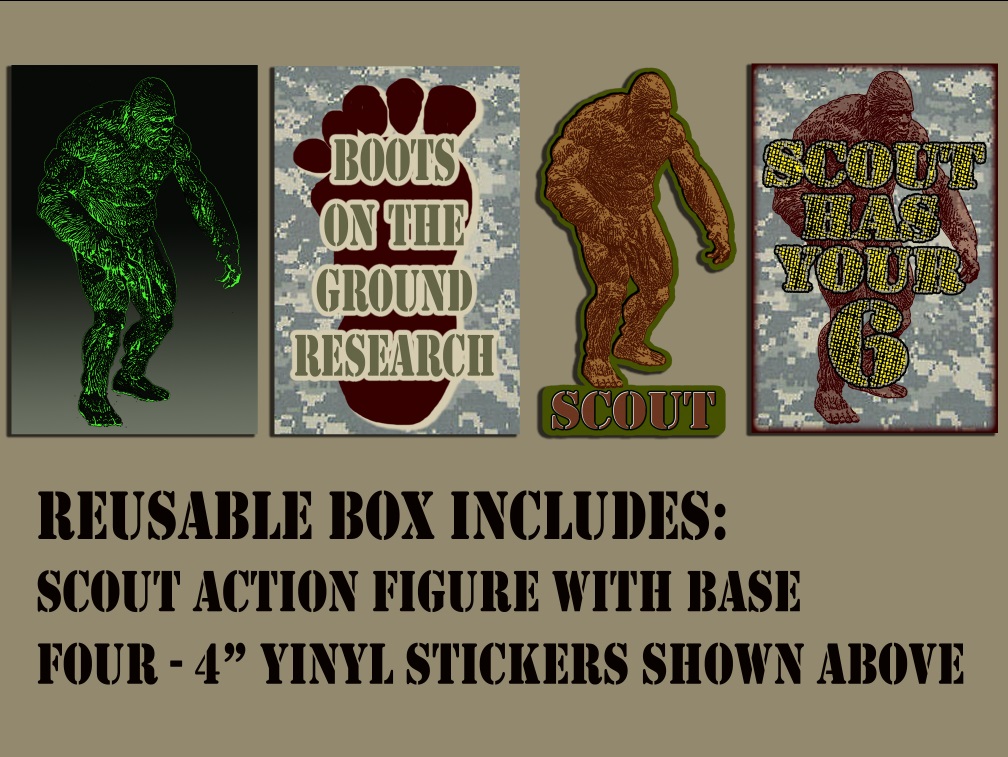 SCOUT
Since we first had this guy in our hands he has been with us everywhere - from downtown events to deep in the woods on expeditions. He has been our mascot every step of the way. A very good friend of ours coined the name SCOUT which has held steadfast. There have been many times on expedition that we wished we had eyes in the back of our heads - Scout became those eyes - he always has our "6". Scout has been with us on every 'Boots on the Ground" investigation and has even been with friends on expedition around the world. For a limited time our North American Sasquatch "SCOUT" is available with environmental base in a more compact reusable box complete with four vinyl stickers: two with his likeness and two with our good friend's favorite saying- "Scout has your 6", and motto- "Boots On The Ground Research". Take your Scout along on your next adventure and grab some cool photos - message them to us if you want and we will post as many as possible on social media. Have Fun!!
---------------------------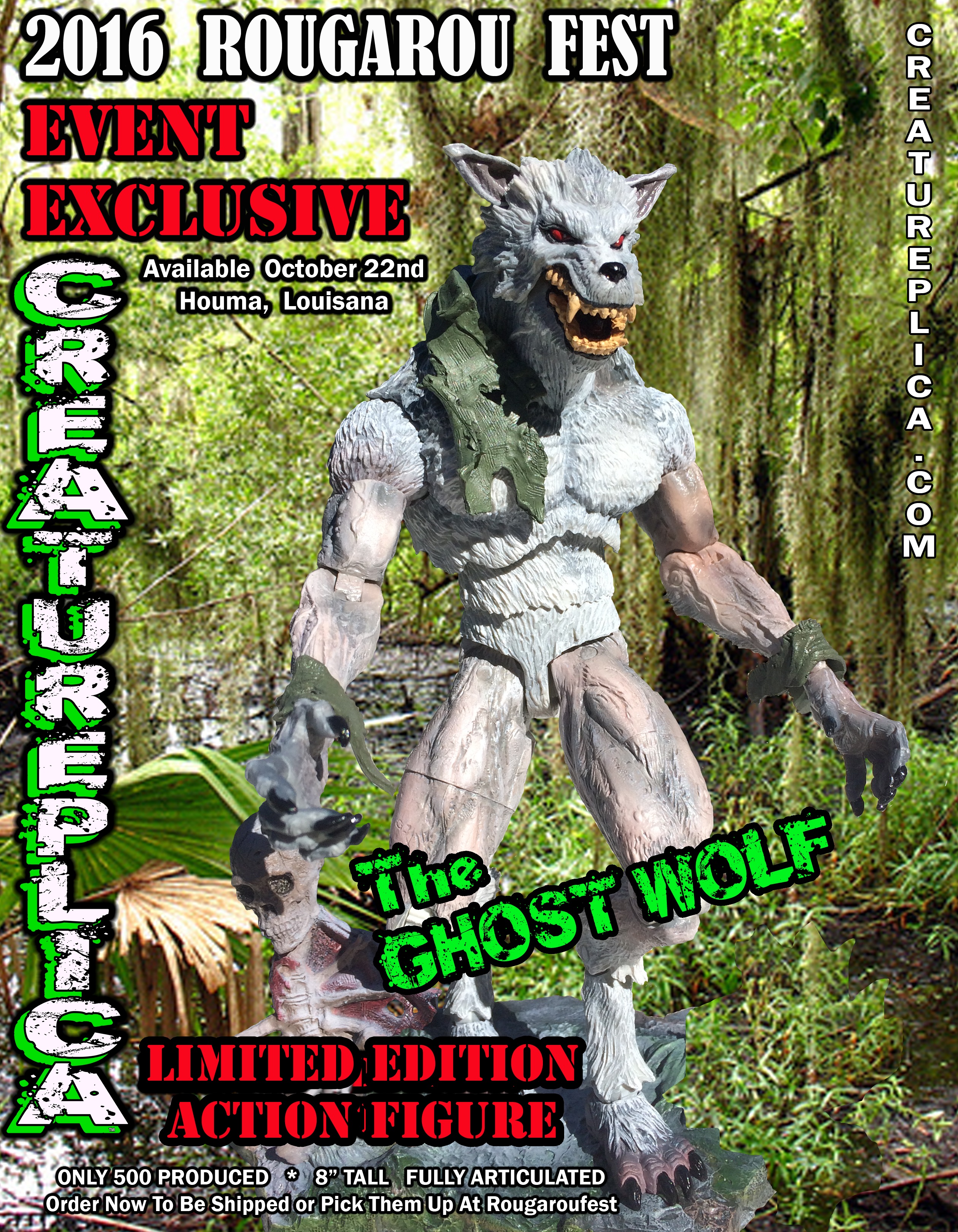 The Ghost Wolf
The Rougarou's lament… The forlorn howl shatters against the face of the waxing moon, and as the rending pain wracks his body the old hags curse burns in his memory: "Broken bones and rending flesh beneath the painted moon, the devil's breath upon your soul, upon your chest his runes; through blackest swamp and forest gloom, the mark will hold it's sway, in blood the consecration's made whilst blest eyes turn away" Transfigured by hate, he splashes through the murk and muck screaming in agony and fear, as his old life slips away, the Ghost Wolf rampant…
---------------------------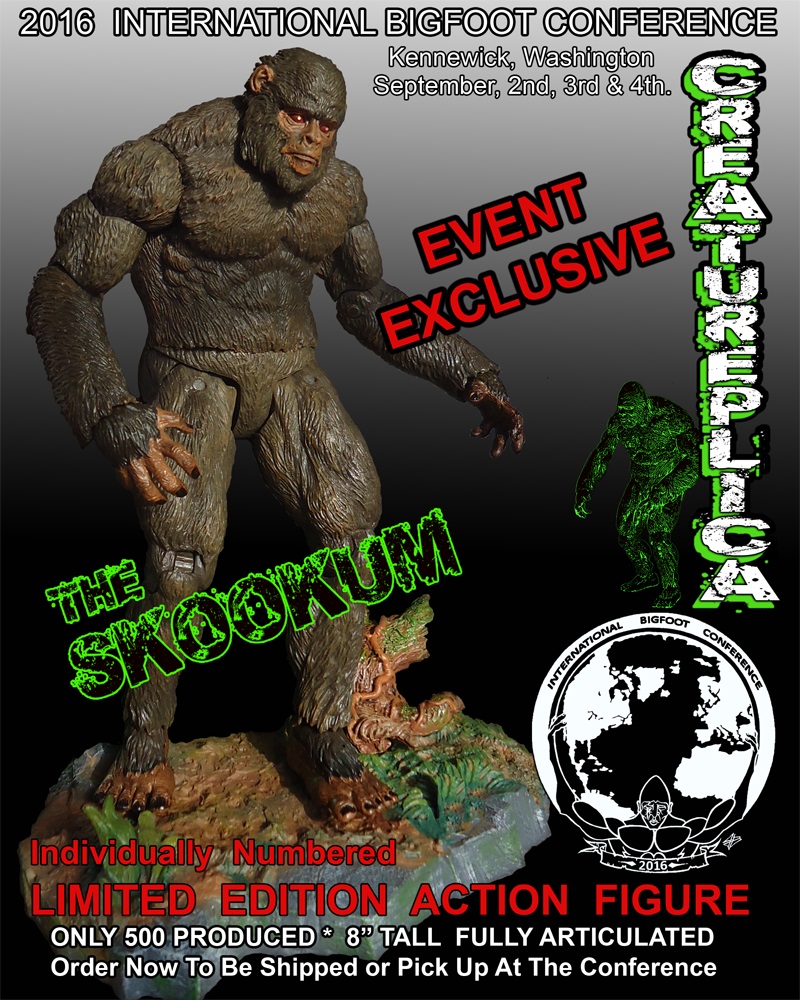 The Skookum
The Skookum or Skoocoom, are a feared mountain devil or predatory variety of the sasquatch species thought by the natives of the Pacific Northwest to inhabit the Mount St. Helen's region of Washington state. They are suspected to have been the creatures responsible for the cabin seige in the infamous Ape Canyon Incident in July of 1924. Speculation on the physical features of the animals by author Gian Quasar depicts an ape-like variety of howler monkey; tailless, with a flat skull and protruding snout, and sometimes displaying red eyes as a byproduct of eye shine or an actual red pigmentation to the eye itself. The Skookum are thought to have died out or retreated further into remote regions but this has never been substantiated.

---------------------------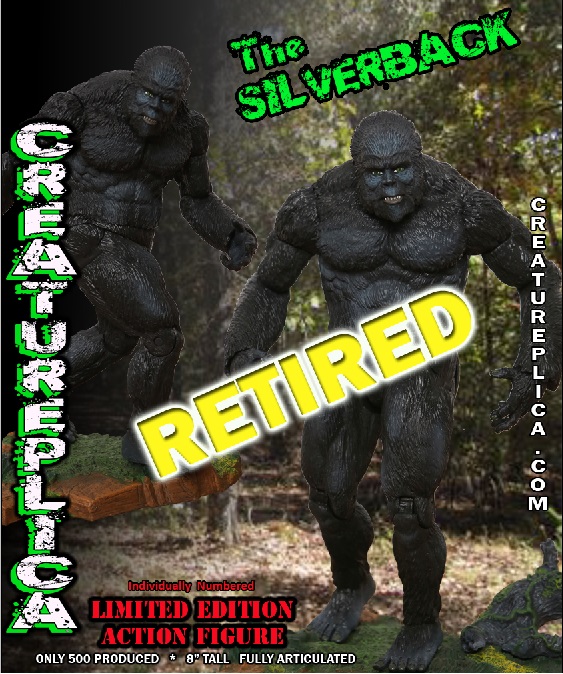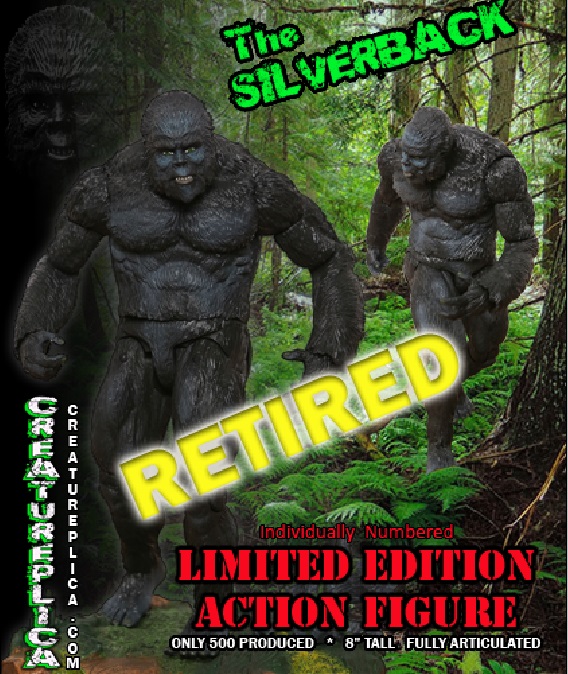 The Silverback
The alpha male of a Sasquatch tribe. Rules his clan with an iron fist and drives any males away who challenge his dominance. He is Marked by his jet black fur streaked with silver/grey through his shoulders and back. 7 ½" high with 18 points of articulation, and a woodland environmental base.


---------------------------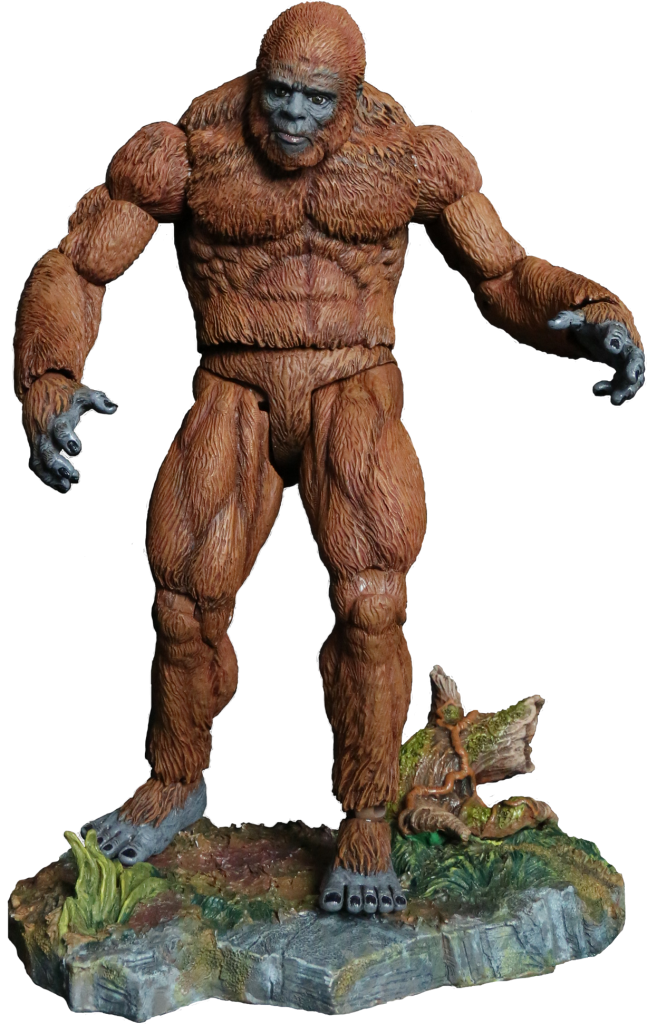 NORTH AMERICAN SASQUATCH
A mythical denizen of the arboreal forests of the Pacific Northwestern United States, the sasquatch figure is created from witness reports and Native American legend at 7 ½" high with 18 points of articulation, and a woodland environmental base.
---------------------------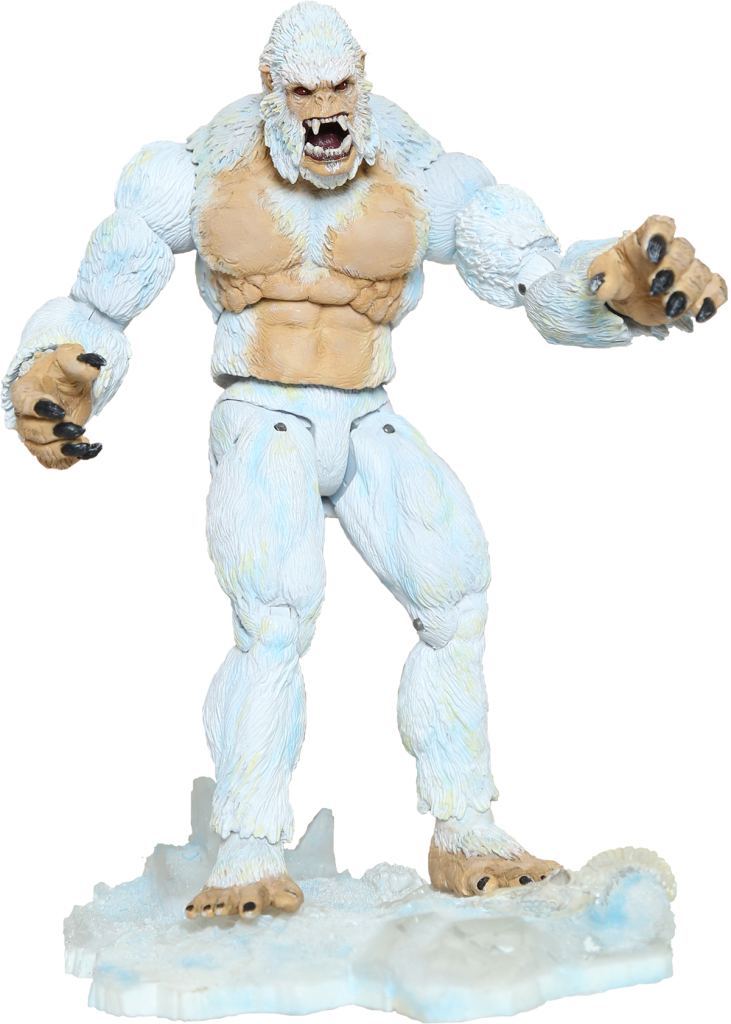 HIMALAYAN YETI
The legendary Dzu-Teh or Yeti, abominable Snowman of the peaks and frozen wastes of the Himalayas is depicted as in Tibetan myth and Sherpa sightings at 8 ¼" tall, with 19 points of articulation, and a frozen base of ice with a Himalayan tahr skull buried in the snow.
---------------------------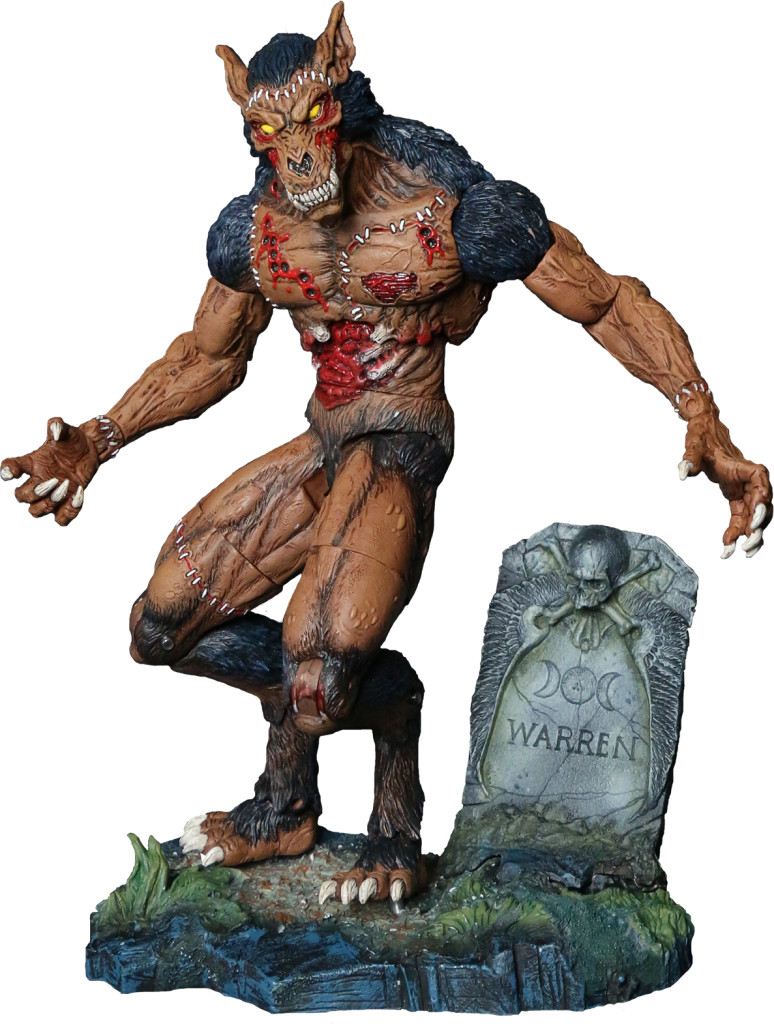 HORRORHOUND
A hybrid were-creature, the product of Axis experiments on a US infantrymen who haunts the Twin Tunnels and Devil's Backbone of Ohio, looms at 8 ¾" high with 23 points of articulation, and a graveyard base featuring his own tombstone.
---------------------------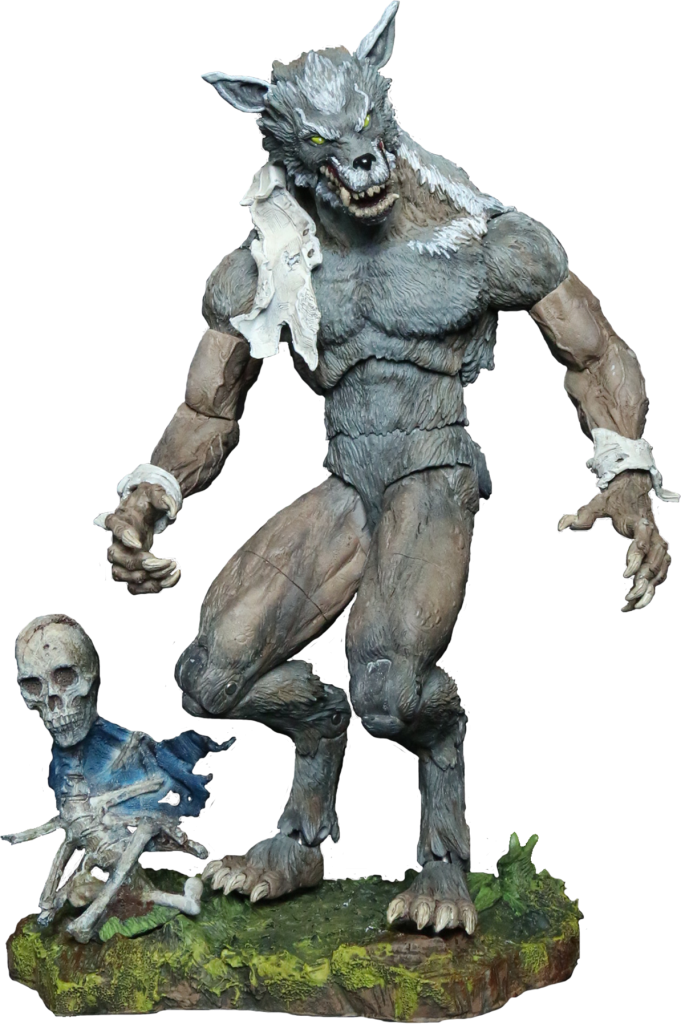 LOUISIANA ROUGAROU
A gigantic werewolf lurking in the swamps of Cajun country Louisiana, under a magical curse of lycanthropy, stands 8 ¾" high with 23 points of articulation, and a swamp base adorned with a skeletal trophy marking his territory.
---------------------------